Nigerian rapper Erhiga Agarivbie, also known as Erigga, has responded to the Economic and Financial Crimes Commission's (EFCC) decision to impose a 15-year prison sentence on landlords who let out their properties to "Yahoo Boys," or internet scammers.
Recently, the anti-graft agency issued a warning to landlords who let yahoo youths live in their homes, threatening them with 15 years in prison.
"Okay now! what a juicy topic E go sweet wella. Landlords way yahoo-boy dey stay him house, my people na 15 years' imprisonment for the landlord o! E don set!", a post on EFCC's official Instagram page reads.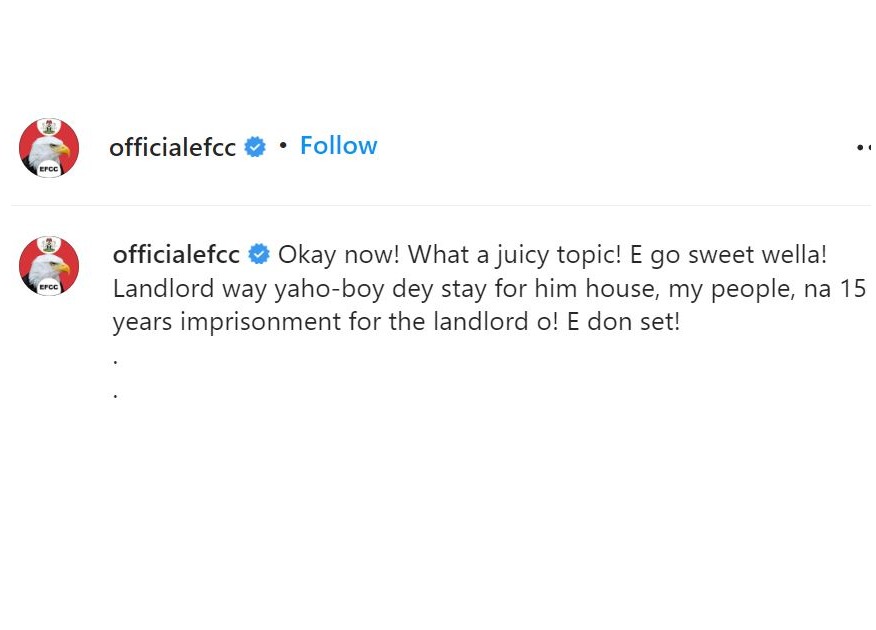 Erigga responded by inquiring as to what would be the punishment for the nation's corrupt leaders.
"Dem say 15 years imprisonment for landlord when rent house to yahoo boy but what about country when yahoo men dey rule?" Erigga asked on Twitter.