Many people have been reported injured after a man fired a gun in proximity to PTI Chairman Imran Khan's welcoming camp at Allahwala Chowk.
Police sources claim that after gunshots were fired on Khan's container, a commotion occurred close to Khan's receiving camp at Allahwala Chowk in Gujranwala.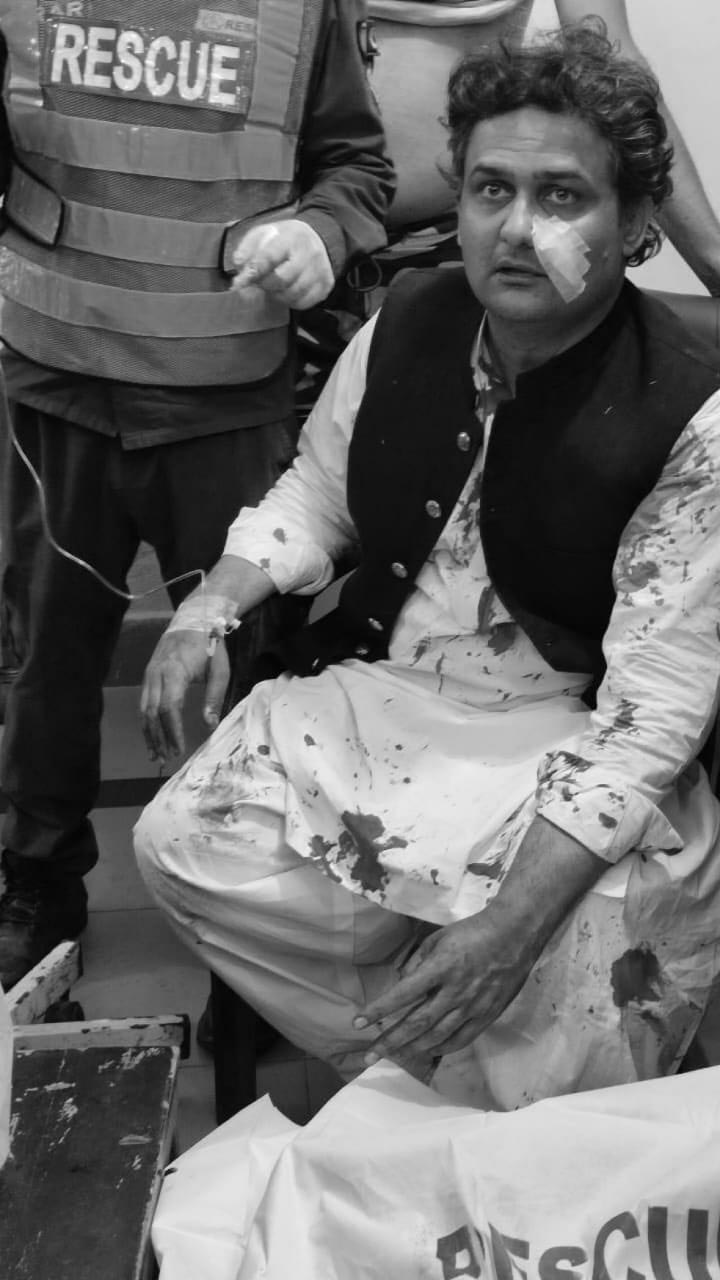 The shooter has been taken into custody, according to sources cited by Geo News,
According to accounts, the injured Khan was whisked away inside his container and was transferred to safety in a bulletproof vehicle.